Budget 2020 in the time of Covid-19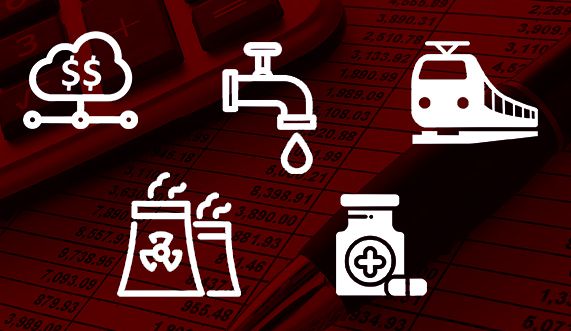 Budget 2020 is being rewritten because of economic fallout from Covid-19. OUTA has made submissions to Parliament to support this process.

On 26 February 2020, Minister of Finance Tito Mboweni presented the national Budget 2020/21.
On 24 June, the Minister updates Budget 2020 with a Supplementary Budget. This is an unprecedented situation, and it is due to the need to budget for the R500 billion which President Cyril Ramaphosa promised in economic support due to the Covid-19 pandemic.
As part of the budget process, OUTA submitted comment on the budget to parliamentary committees:
• In March, comment to the Select and Standing Committees on Finance.
• In March, comment on the Division of Revenue Bill to the Standing and Select Committees on Appropriations. This Bill deals with division of revenue between different levels of government.
• In June, to the Standing Committee on Appropriations on the Appropriations Bill. This Bill addresses the spending by national departments.
OUTA's comment on the Appropriations Bill was made in the context of the Covid-19 pandemic, the need to make significant changes for the Supplementary Budget, and the effect of this on public spending. This comes against the background of the financial collapse of state-owned entities and the urgent need for economic stability and growth in an extremely unfavourable situation.
OUTA's submission on Appropriations Bill 2020 is
here
.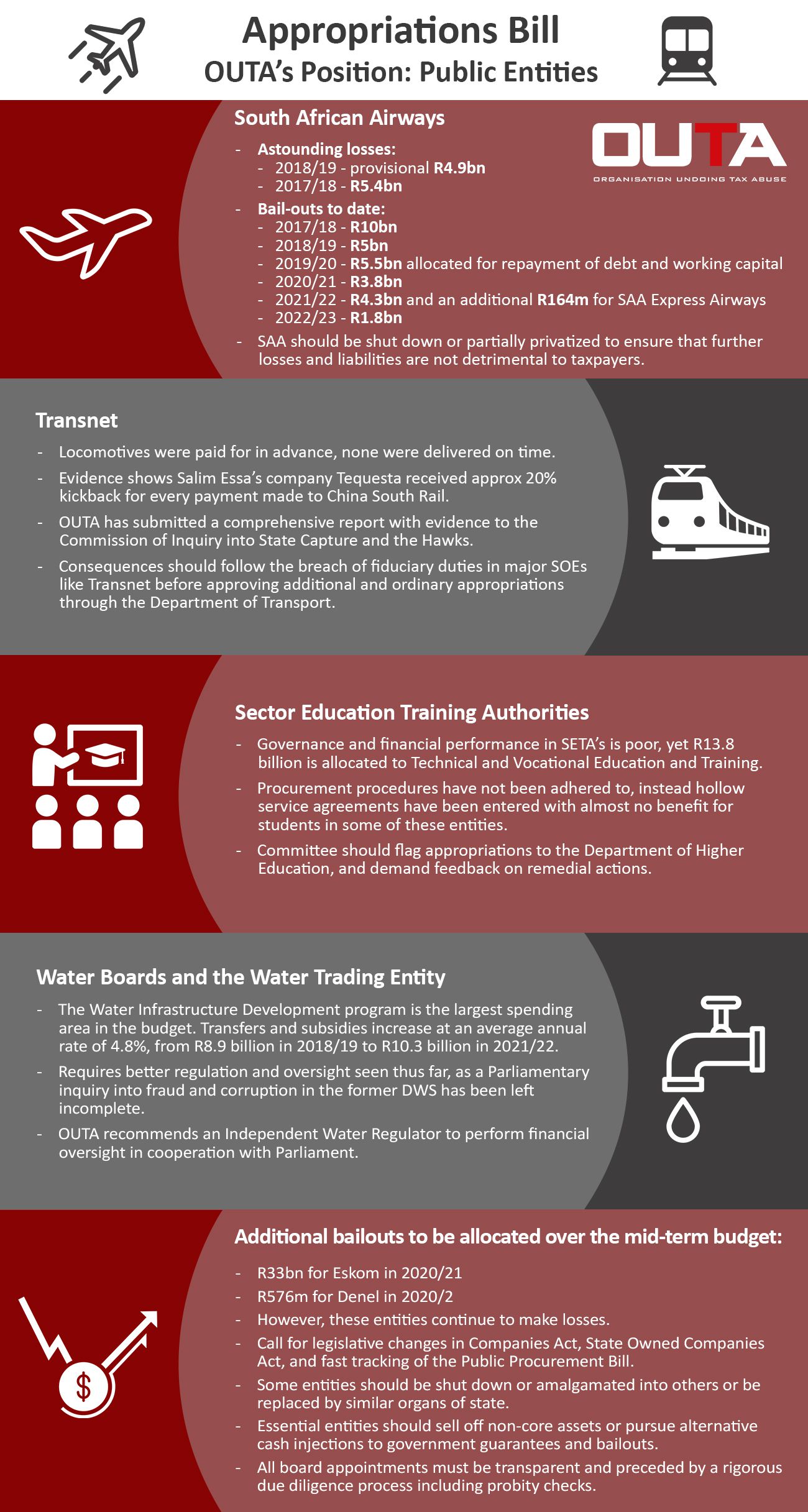 Public Entities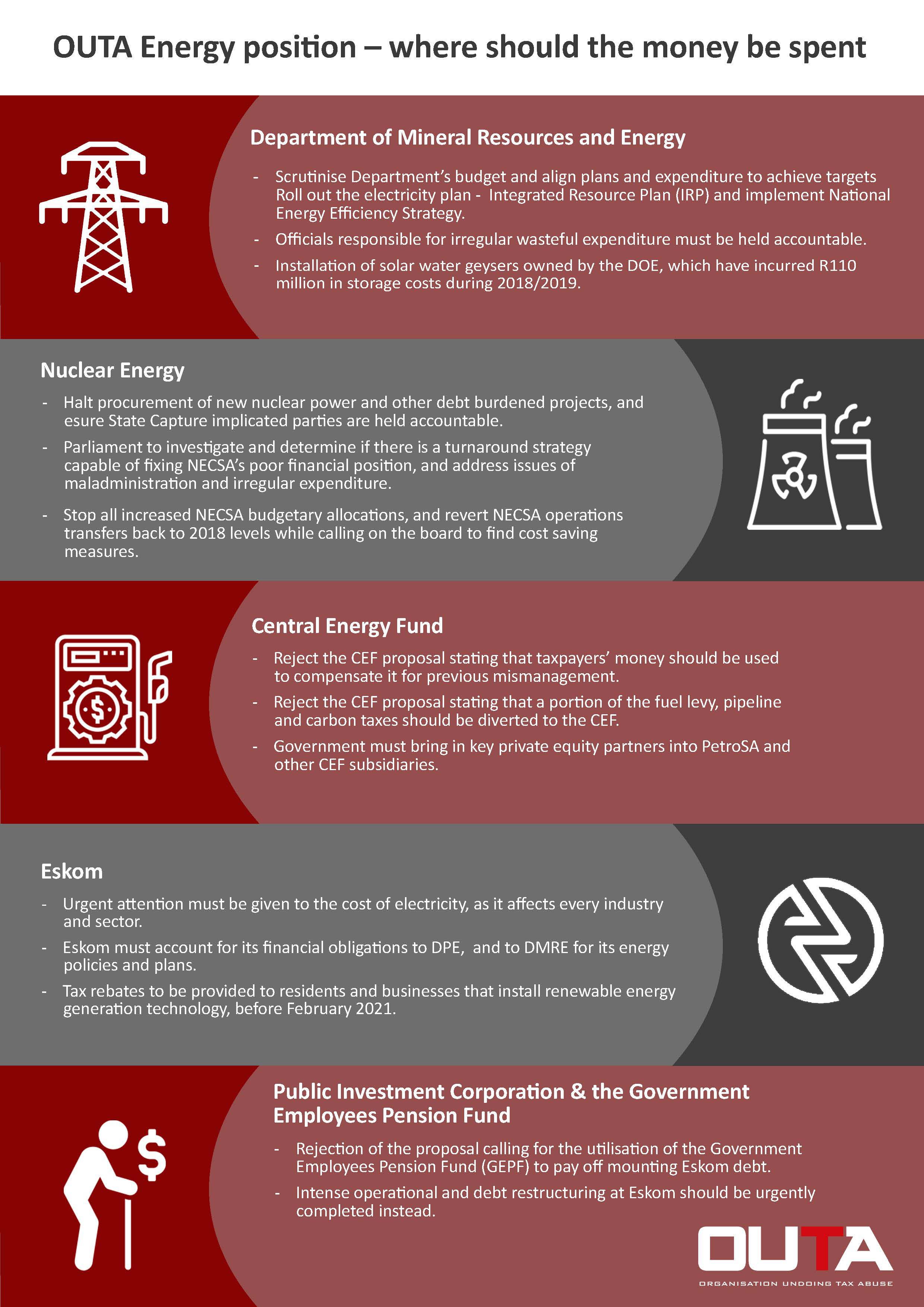 Energy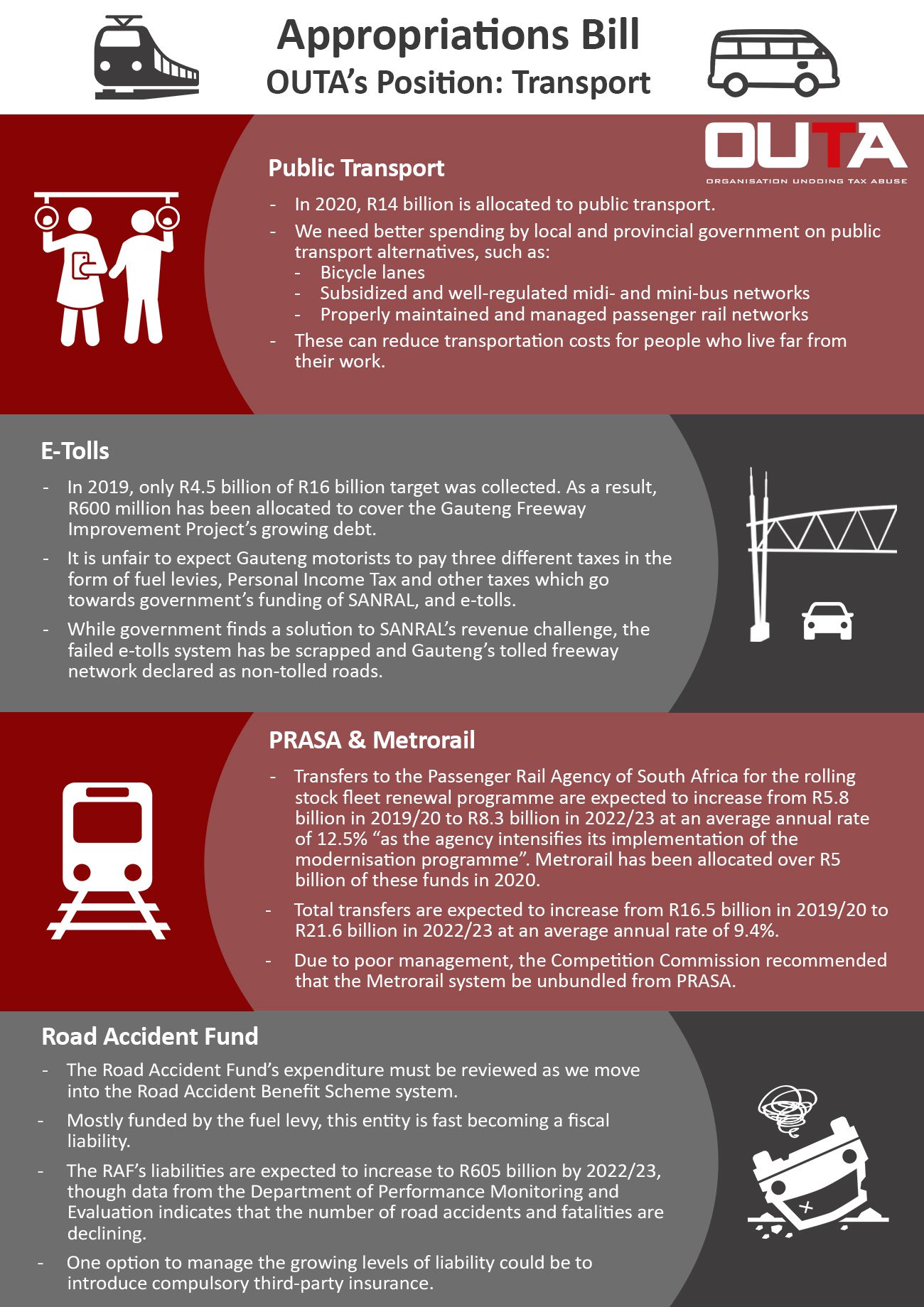 Transport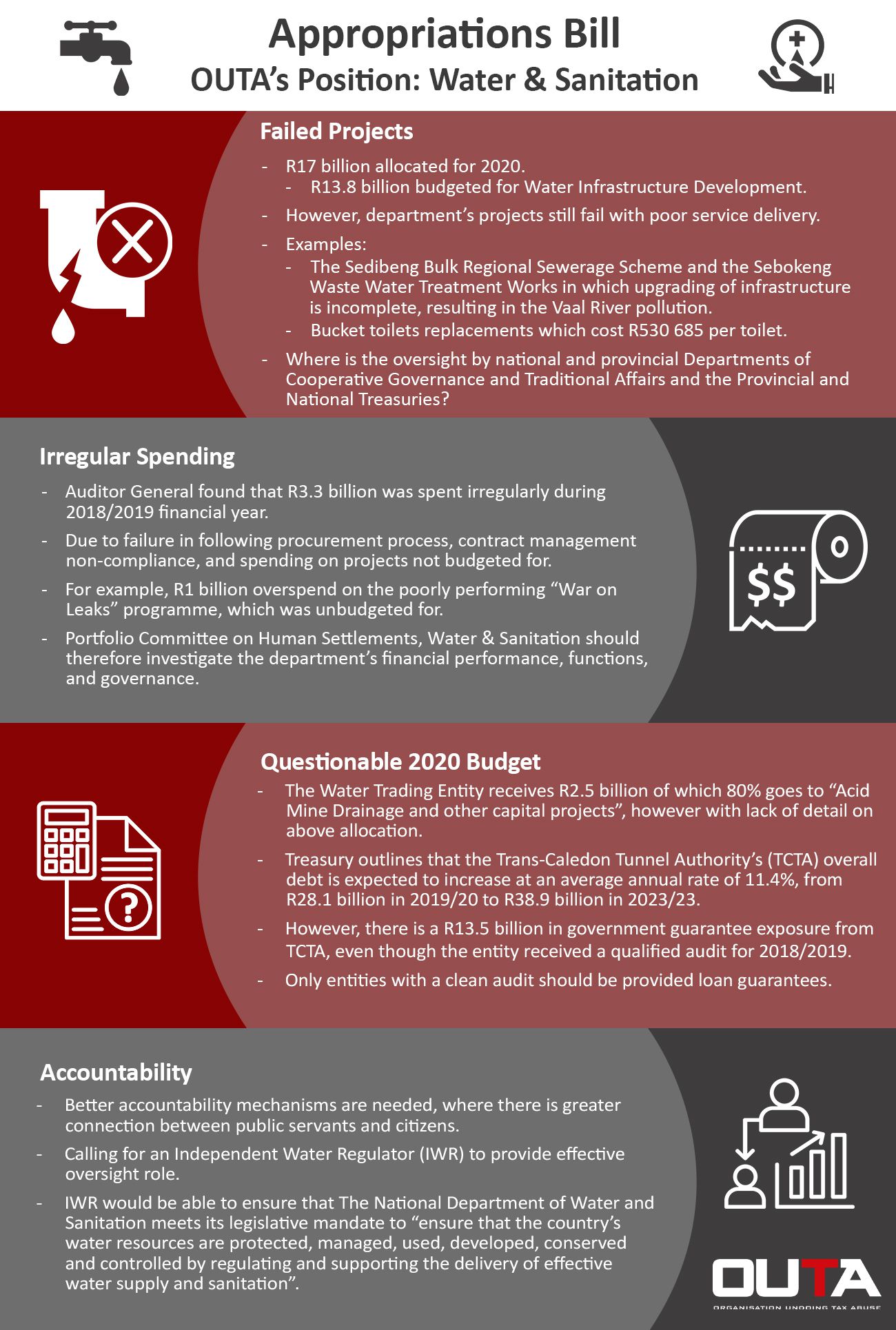 Water & Sanitation
.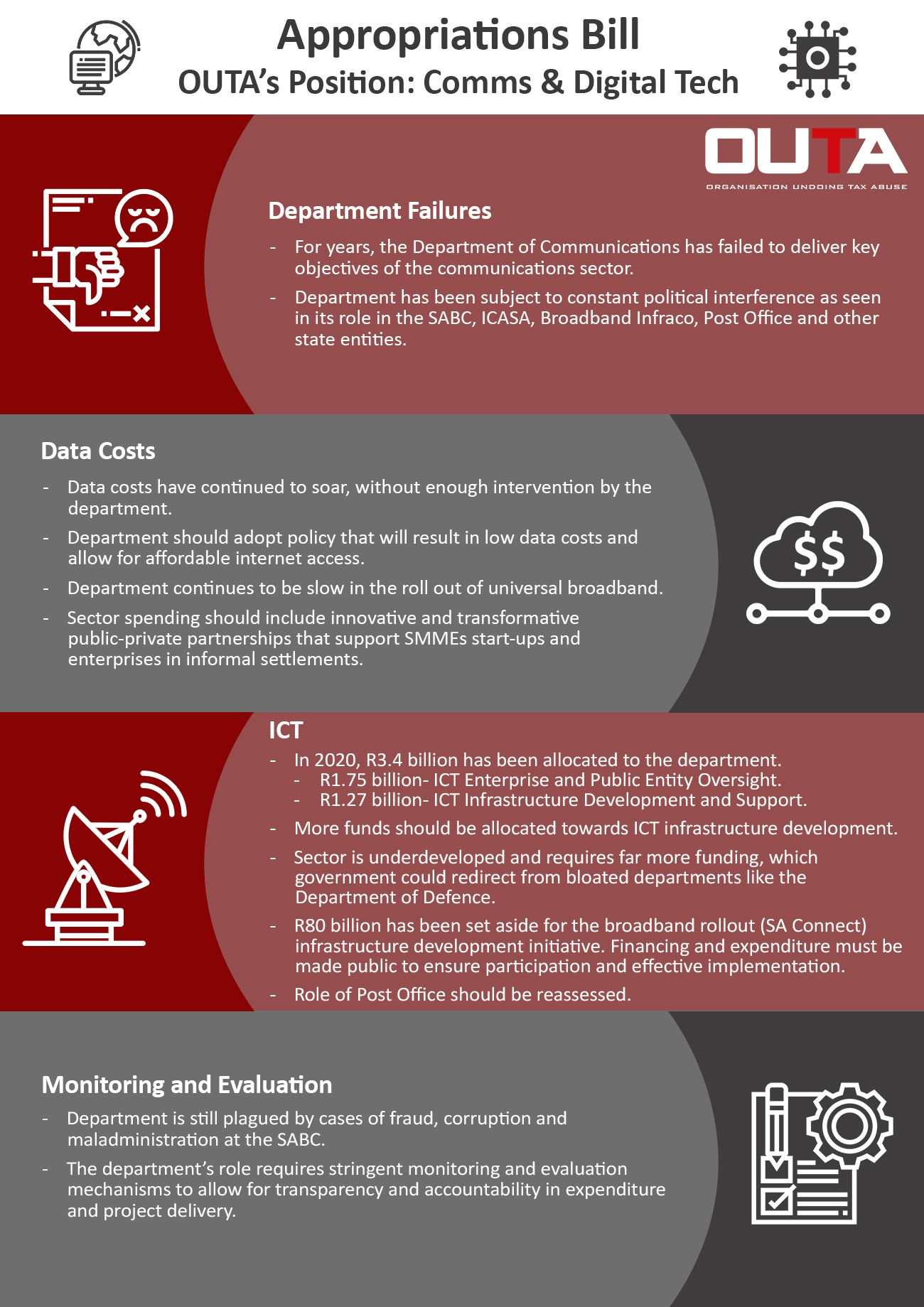 Comms & Digital Tech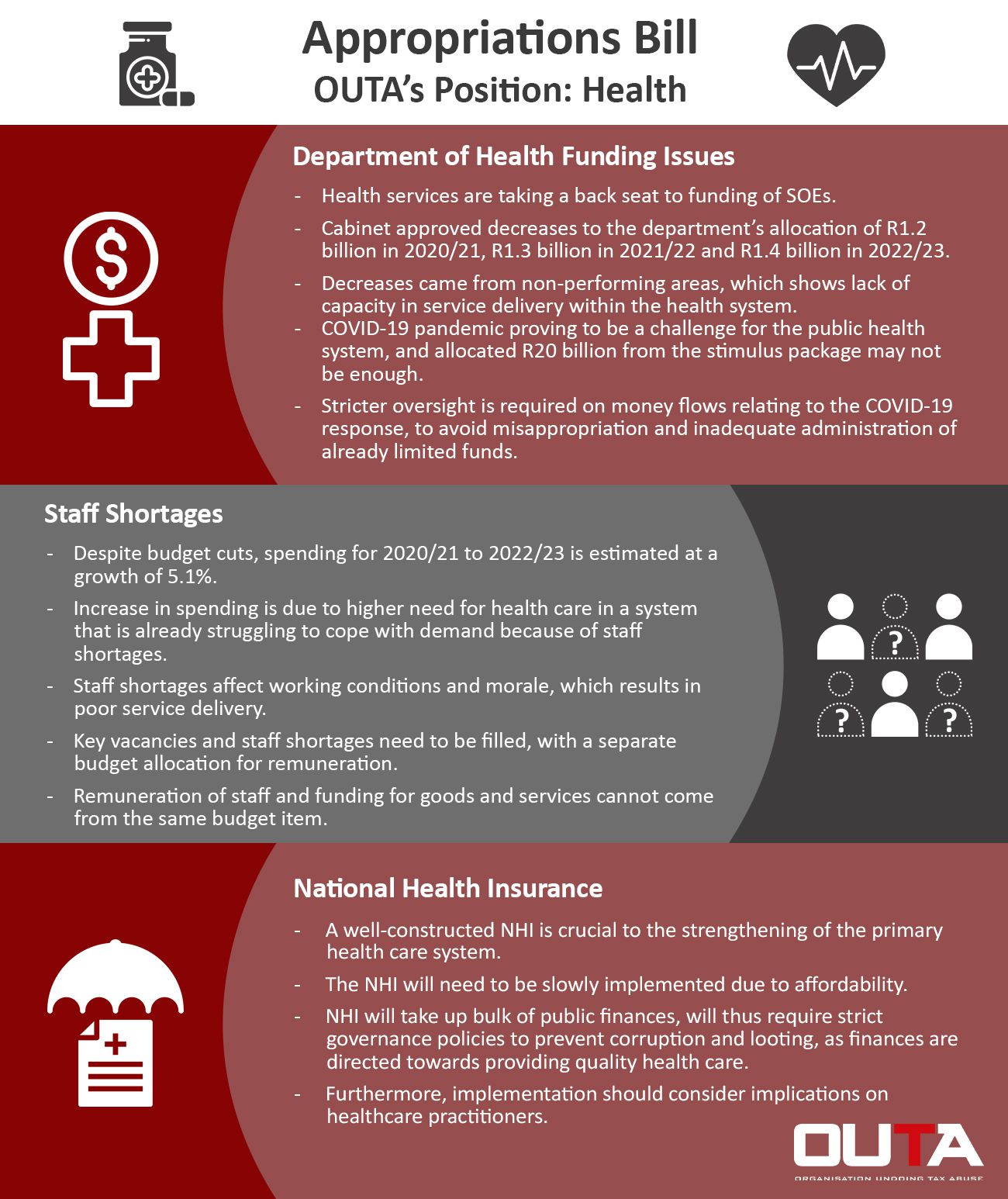 Health