OUTA opposes Eskom's request for a 19.9% price hike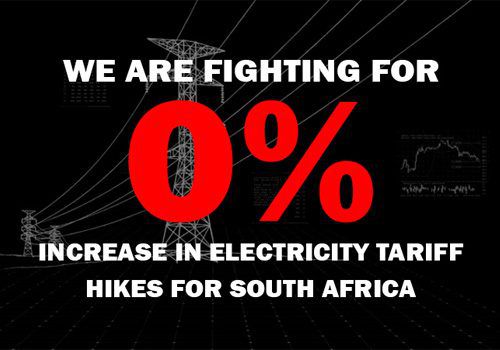 OUTA opposes Eskom's request for a 19.9% price hike
Thank you for your participation. The public submissions to NERSA are now closed. Please read below for OUTA's own submission.
Here is OUTA's submission to NERSA on Eskom's request for an increase.
In the last days before NERSA's deadline for comment on 13 October, OUTA set up a link to enable supporters to e-mail NERSA about Eskom's application. More than 16 000 members of the public used the link to send their comments.
18/10/2017 – Portfolio Committee on Public Enterprises:
OUTA's Portfolio Director for Energy, Ted Blom, gave an input to the Portfolio Committee on Public Enterprises, as part of the committee's public inquiry into state capture at Eskom.
A copy of Blom's presentation outline can be found HERE
A copy of the report handed to the portfolio committee can be found HERE
16/11/2017 – OUTA 0% tariff increase presentation at NERSA public hearing:
OUTA's Chief Executive Officer, Wayne Duvenage, gave an input to NERSA as part of the Eskom Multi Year Price Determination public hearing process in which Eskom applied for a 19.9% tariff increase for 2018/19.
A copy of Duvenage's presentation outline can be found HERE